Gearmix: Spyderco's budget EDC knives
Spyderco's Value line is a jack-of-all-trades. These affordable knives effortlessly adapt to any situation. Whether you're heading into the wilderness, looking for something practical for everyday use or a pocket knife to attach to your keychain. With Spyderco's Value collection, your quest for the ultimate knife becomes an adventure in itself! This Gearmix features our favourites.
Items in this Gearmix
1. Spyderco Stok fixed knife
The Spyderco Stok is a fixed-blade EDC knife designed by Dutch knife enthusiast and Knivesandtools employee Sjoerd Stok. With its compact size and friendly-looking appearance, the Stok is ideal for urban environments. Also, its low weight of only 100 grams makes the Stok an excellent choice for those looking for an effective back-up blade. While hiking, for instance.
2. Spyderco Tenacious Lightweight pocket knife
The Spyderco Tenacious Lightweight is the perfect pocket knife for everyday use. In recent years, the Tenacious grew out to become one of the most popular pocket knives in the world. The reason behind its popularity is its functional design and great value for money. This is the lightweight version of the Tenacious. The scales are made from FRN, an extremely lightweight material for optimal comfort.
promo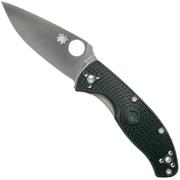 promo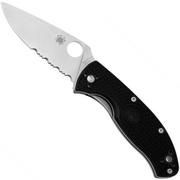 promo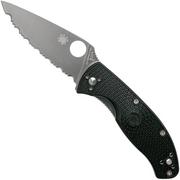 3. Spyderco Grasshopper keychain pocket knife
The Spyderco Grasshopper is a small, practical pocket knife. It's the perfect size to attach to your bunch of keys or to store in your wallet. With this pocket knife, you won't have to lug a heavy knife around. Instead, you'll have something for small, everyday cutting tasks. Like opening letters or packages!