Which flashlights are out there?
There are many different types and sizes of flashlights, each with their own purpose. From lights so small you can attach them to a keychain to incredibly powerful lights that light up an entire forest. But we also sell bicycle lights, head torches and diving lights.
Because there is so much to choose from we made a practical overview of the most occurring flashlights and their purpose.
Flashlights
The most famous light is probably the flashlight. The size of a flashlight varies from very small, to make sure it fits inside your pocket, to a massive light for safety agencies. When selecting the right flashlight it is important to think about what you will use the light for. There are, for instance, flashlights for in and around the house, for outdoor athletes, safety agencies, electricians etc. As soon as you know your purpose our practical flashlight selection guide will help you make the right choice.
Keychain flashlight
Sometimes a flashlight is so small it is about the same size as a key. In that case we call it a keychain flashlight. These lights can literally be hung from your bunch of keys. The main advantage of these lights is that you will always have them close. This, however, doesn't change the fact that these lights are still incredibly powerful despite their size. They won't be able to light up an entire forest, but simply to light up an object in your shed or during a power outage they are incredibly useful.
Camping light
Do you love to go camping? If so a good camping light is indispensable. A camping light provides a pleasant diffused light you can use to properly light up your tent. These lights are characterized by the different ways of attachment. In addition to simply putting it down you can often hang a camping light from a hook or they are enhanced with a strong magnet or tripod adapter. So is twilight setting in at the campsite? Turn on your camping light.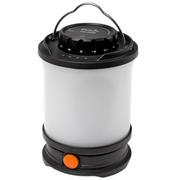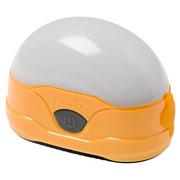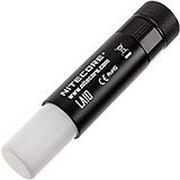 Bicycle light
Modern bicycle lights look like small flashlights that can be attached to handlebars. Bicycle lights are small and often (splash) waterproof. Practical when you find yourself in a rain shower. Bicycle lights can quickly be mounted to handlebars but also easily be removed to make theft impossible. And because safety is key all the bicycle lights we sell come with a great light beam. Our bicycle lights cannot be compared to the old-fashioned bicycle lights.
Diving light
A diving light is a important part of the gear of a diver. In terms of design a diving light is similar to a flashlight. The most important difference, however, is that diving lights are waterproof. The diving lights from our range are all waterproof up to, at least, a depth that can be reached by divers. In addition to being waterproof the colour of the light and the light output are key. You are, after all, underwater to see things. A diving light can also be used as a means of communication underwater. The light, however, needs to be visible for your fellow divers. With a good diving light this is possible.
Head torch
A head torch is a compact light you wear on your head with the help of an elastic strap. The main advantage is that you will always have your hands free. This is great when running, hiking, reading a book in your tent, working in and around the house or during other outdoor activities. So are you planning to go on an adventure? Bring a head torch!
Power bank flashlight
A power bank is already an incredibly practical device in itself. However, a power bank with a flashlight function is a really cool gadget. You will not always have a fully charged battery with you, but also a light.
Of course we also sell a lot of other different lights.